Date: 2022-12-03 12:55:54 Views: 417
Beijing United Coatings Technologies Co. (UCT) is a thermal spray total solution provider in China specialized in thermal spray systems, materials, and coating services.
For the coating services business, UCT dedicates to the industries including energy, hydro, auto, aero, semiconductor, high speed train, steel, and a lot more. We are also proud of being the approved coating service provider in China for companies like GE, Siemens, and United Technologies Co.
In late November 2022, UCT achieved a significant milestone by flawlessly executing the HVOF (High-Velocity Oxygen Fuel) spraying process on a hydaulic turbine runner for a European hydropower plant, as part of their successful collaboration with GE Renewable Energy. UCT's skilled engineers meticulously examined the coating thickness and received an excellent evaluation from GE's supervisory team, meeting the highest quality standards. Additionally, they accomplished an impressive reduction of the coating porosity to a remarkable 0.2%.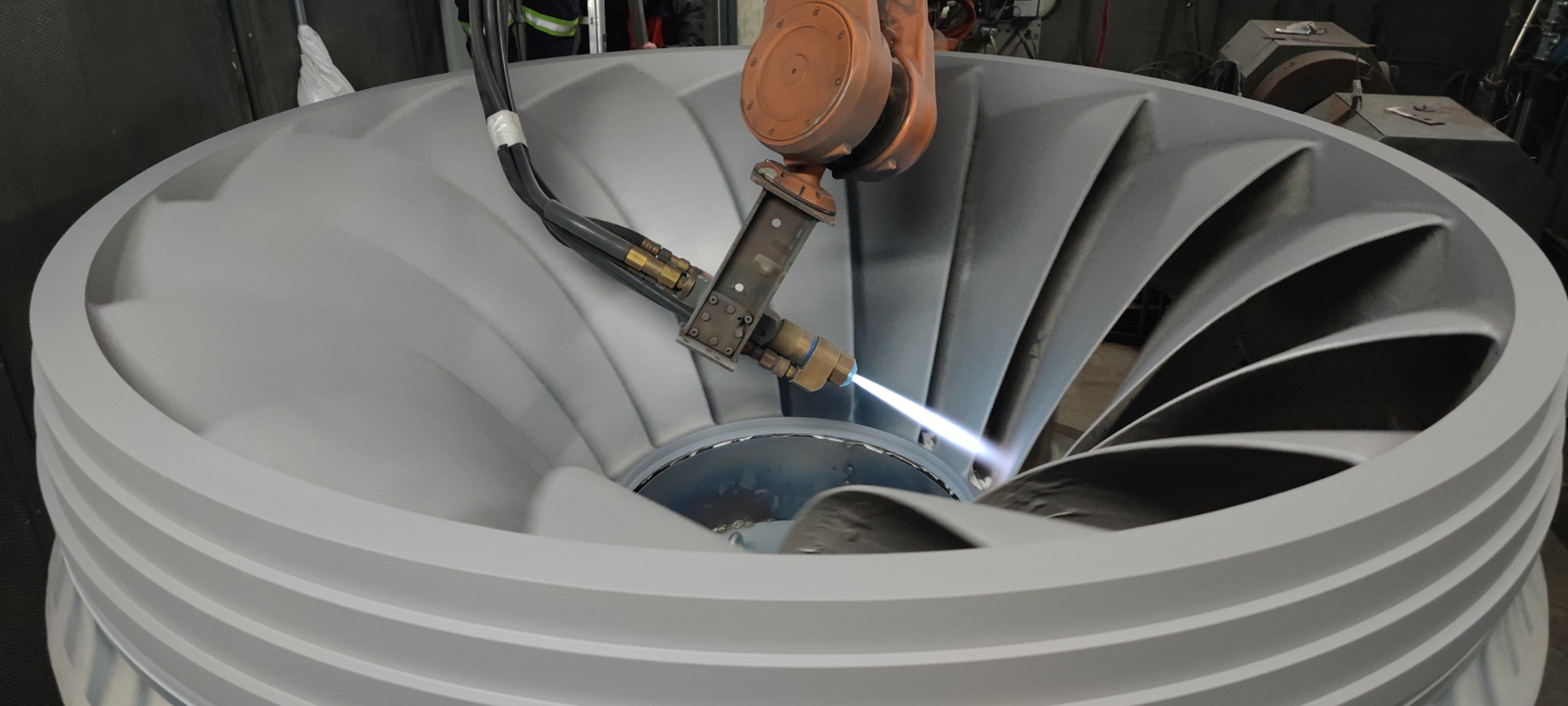 GE runner in HVOF spraying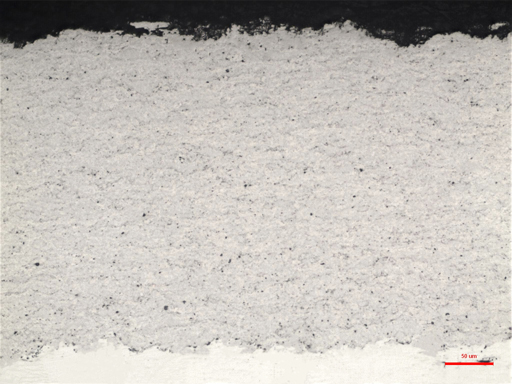 0.2% coating porosity achieved